Our Company
Helm360 is a division of California Creative Solutions, Inc. Established as a global technology company in 1997, Helm360 has gained extensive expertise in business intelligence and analytics. With multiple locations across the globe and 350+ employees, Helm360 offers solutions and professional services that address customer needs for Business Intelligence (BI), Compliance, Analytics, Predictive Analytics, Data Mining and Analysis, Dashboards and Reporting, Microsoft SharePoint, Thomson Reuters Elite 3E, Thomson Reuters Elite Enterprise, Thomson Reuters Elite Design Gallery, Thomson Reuters ProLaw, Mobile Applications, and System-to-System Integrations. After many years of providing technical expertise to the legal industry, Helm360 created "Terminus", a line of reporting and business intelligence solutions tailored for law firms.
Our Values
At Helm360 our customer-centric approach and commitment to providing the best solutions to our customers is what differentiates us in the market. Offering innovative technology solutions, we are passionate about solving customer's problems. We believe in clear and honest communication in order to ensure our customer's needs are met and that we deliver the best solution in the most dynamic way.
1997

President & CEO, Raminder Singh founds his first company, CCS Global Tech – a Microsoft Partnered Business
Intelligence company – in Long Beach, CA
2009

Raminder Singh founds Helm360, a Business Intelligence company focusing on providing Consulting and Product Management solutions
2011

Helm360 creates Digital Eye, the analytic framework for the future Terminus Suite products
2015
Helm360 creates Terminus Pro, a Business Intelligence and Reporting solution for ProLaw users
Helm360 opens East Coast office in Pennsylvania
2006
CCS Global Tech opens office in India
Moved Corporate Headquarters to San Diego, CA
2010

Helm360 becomes a Thomson Reuters Elite Service Provider
2012

Helm360 creates a Business Intelligence solution, eBilling Hub Dashboard in partnership with Thomson Reuters Elite
2016
Helm360 creates Terminus EnSight, a Business Intelligence and Reporting solution for Enterprise & 3E users
Bimal Dave joins Helm360 as the Executive Vice President
Helm360 opens its office in the United Kingdom
Helm360 creates Terminus Vision, Matter Pricing, Budgeting & Tracking Solution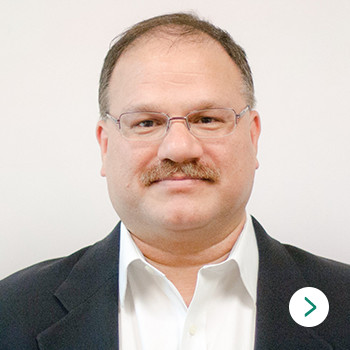 RAMINDER SINGH
President & CEO
Raminder Singh is the epitome of a "serial entrepreneur." Starting his sales career in 1991, he quickly joined Computer Maintenance Corp, a subsidiary of IBM India, as Business Development Manager of International Marketing. After establishing three new markets in the Middle East/Africa, South Korea and the UK, Raminder transferred his international sales and marketing expertise to the United States. In 1997, Raminder launched his first company, California Creative Solutions, Inc.
As with any new venture, the company started small with a team of one – Raminder himself. Leveraging his sales and marketing experience, he won the first contract with Toyota to build a data warehousing technology solution for the Toyota Vision 2000 program. Since that time, his natural ability to conceptualize and build lucrative business models has served as the foundation to the successful launch of five ventures, one of which is Helm360. Since then, four subsidiaries were purchased by the international corporations of Fidelity National, Emtec Global Services, and the venture arm of Credit Suisse, enabling Raminder to increase focus and expand the development of Helm360.
Raminder holds a bachelor's degree in Mechanical Engineering from Birla Institute of Technology. When he's not conceptualizing the next business venture or traveling the world, Raminder can be found playing a spirited game of racquetball, gardening (he owns an orchard consisting of over 2000 trees), or serving the local community through various charitable events.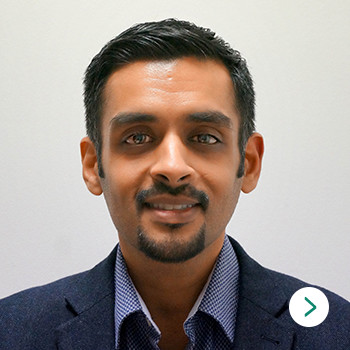 BIMAL DAVE
Executive Vice President
"Bim" is a well known name in the legal industry, having worked in several leadership roles at Thomson Reuters Elite over a career spanning more than 15 years. Bim's journey in the legal industry started out as TRE's first UK based technical support analyst looking after the Elite product range. He quickly became an technical expert and went on to lead the EMEA support team for several years. In the last 5 years at TRE, Bim had been responsible for TRE's Global Technology Services team, where he built a talented pool of technical solution architects and developers as well as setting up a brand new delivery team focused on improving the customer experience and implementing an asset based approach to consulting. In addition to this Bim assembled and led the team that architected and developed Elite's Conversion Engine – a data conversion automation tool that is used to accelerate conversion delivery to TRE's 3E platform.
Bim graduated from De Montfort University with an Honours degree in Computer Science and Marketing.
Born and raised in the United Kingdom, Bim has lived in various locations and now lives in the beautiful coastal town of Portishead, North Somerset after spending three years in Philadelphia, USA. He enjoys keeping fit by jogging around the Marina in Portishead and loves to watch movies at the cinema.
Bim leads Helm 360's product, development and global services teams and is based in the UK located in Helm360's Bristol office.
Corporate Responsibility
The Helm360 team is firmly committed to active philanthropy, especially for underprivileged children. We support institutes and Non-Government Organizations dedicated to healthcare, education, community welfare and skills development. Helm360 supports and encourages our associates to get involved in our local communities, and globally.