What Our Customers Are Saying
"As a non-profit firm we track and report on thousands of volunteers and the hours they've donated. Previously this has been a very lengthy process requiring hours of precious man-power. Since implementing Terminus Pro we can have this information to the right people in seconds, and it relieves our staff to do other things to fulfill our mission. We liked Terminus Pro's out of the box functionality and it was easy to configure for our needs."
-Scot Moore, IT Director, Public Counsel LLC, Nation's Largest Pro Bono Law Firm
"As the Chief Administrator my responsibilities are endless, and my time limited. Our firm has grown exponentially over the years, and so has the requirement for making better business decisions. Reporting on our data has always been important, but the time involved became excessive and the manual process was prone to errors. Now that we have Terminus Pro, actionable information is a click away, allowing us to spend more time focusing on what is really important, increasing firm profitability. The implementation of Terminus Pro by the Helm360 team was both simple and fast. They were incredibly responsive to our specific needs and delivered the solution on time."
-Vivian Powers, Chief Administrator, Yukevich│Cavanaugh

"The business relationship between Helm 360 and Withers started around 9 months ago; personally, however, I've been working alongside some of the senior members at Helm 360 for over a decade. We engaged Helm 360 for Project Management services to cover for maternity leave, and due to the quality of the team that Helm 360 has in the UK I knew that the service we'd receive would be of the highest quality. This has been borne out by our experience of working with Helm 360 as they have been a team that have always provided us with effective solutions to the issues we've faced.
As a business, we have had many concurrent, business critical projects running at the same time, however, having Murray, the PM assigned to us, guiding us through each of the project phases took away much of the stress and risks associated with them. Murray's in-depth knowledge of Project Management methodologies, his background in both Legal finance and Software support; his organisational skills, and his honest and straight-forward approach means that he has become an invaluable member of the team in the time that he's been with us. My only regret is that at some point I'll have to let him go and work for other Helm 360 clients.
Our relationship with Helm 360 has blossomed, and having had many conversations with the team there, I know that they're honest and reliable, and more importantly, of the highest calibre in terms of both knowledge and customer care. Taking into account my 15 years of experience in Finance Systems and its related industry I genuinely believe that Bim has assembled one of the best consulting teams in the UK and I envisage engaging with them many more times over the coming months and years."
-John Mahoney, Head of Financial Systems & Analytics , Withers LLP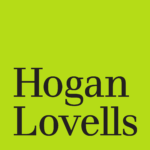 "When delivering a programme of change to a large organization like Hogan Lovells, it can be challenging on the internal project team that are tasked with making those changes a reality. Helm360 has the right skills and experience to help us validate our Elite 3E implementation.
As well as producing a large number of detailed test cases, they were also a key advisor to us on the project and helped ensure that any our setup & customization decisions would lead to a smooth transition from Elite Enterprise to Elite 3E. Helm360 have helped us identify critical issues well ahead of time, giving us the ability to resolve those issues and move forward."
-Steve Capon, Head of Global Finance Projects, Hogan Lovells

"Our compensation plan is complex. We were running approximately 6 or 7 reports per attorney each quarter to determine compensation and sifting through the numbers on those reports to find what we needed. In addition, to give visibility to attorneys on a weekly basis on their key indicators, we were generating more reports for their weekly scorecards. When we implemented Terminus Pro, it cut down the reporting time significantly. Terminus Pro takes out the possibility of human error. The analyst who helped us took the time to understand our complex compensation plan and worked closely with our accounting department to ensure we were getting exactly what we needed. Time, accuracy and instant visibility as to the numbers are the benefits we've experienced as a result of implementing Terminus Pro."
-Jackie McAferty, MBA, Chief Operating Officer, Davis Miles McGuire Gardner,