Data Services
Put your data extractions, conversions, migrations, and mergers in expert hands.
Migrate Your Firm's Data with Confidence
Whether you are transitioning away from a legacy system, considering a much-needed application upgrade, or simply performing an audit of your internal data, Helm360's experts will handle your data with care and confidence.
We help legal and professional services firms with data extraction and conversion projects from start to finish. By combining best-of-breed technology solutions with our proprietary Digital Eye™ technology, deep industry expertise, and best practices, our team delivers data services with extremely high fidelity at more cost-effective rates than most other vendors in the market.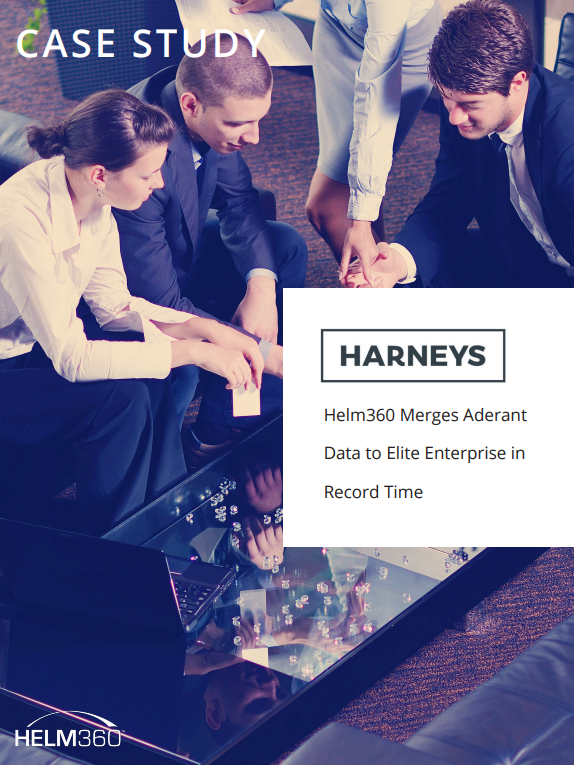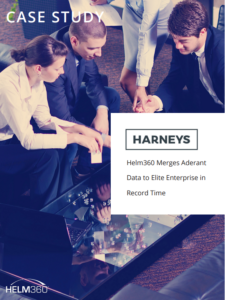 We recently performed a large data migration project for Harneys! Check out the case study to learn more.
Work With Data Conversion Specialists
Helm360 has deep expertise in both the legal and technology sectors. Our established processes, Digital Eye™ technology, and detailed knowledge of many popular system architectures enable us to perform data extraction and conversion work more thoroughly and quickly than in-house IT teams.
By working with Helm360, your firm mitigates the risk of bringing bad data into an expensive new system or having to redo large chunks of migration code that were mistakenly left incomplete.
Data Experts At Your Service
No matter what project you're considering, we're only a phone call or email away.
Digital Eye™ and Our Validate-First Approach
In our experience, the number one mistake that firms make when moving data to a new system is underestimating how much of an impact data quality has on the process. Leaders spend a lot of time focusing on the extraction step, but not enough time on what happens next. Often, the effort that goes into data cleansing and integrity checks is underestimated by up to 50%!
To ensure our customers are confident that their new system is populated with high-quality, properly-formatted data, Helm360 follows a "validate-first" approach.
Unlike many of our competitors, Helm360's validation process happens before data is loaded into the destination system.
Our intelligent discovery process uses Digital Eye™, an automated library of queries that enables us to identify issues with source data quickly and consistently so that we can discuss the best way to clean it with your team. This automated staging validation processes look for data anomalies and integrity issues, producing a validation report to confirm that data has been transformed and system business roles applied correctly.
Digital Eye™ also gives customers the tools to explore their data visually (no code needed!) while it's still in the staging area, allowing them to slice and dice it and make important formatting decisions before it moves to the final production system.
Helm360's best-of-breed data validation tools are designed to create efficiencies that translate into less time spent on migration and more money left in your pocket.
Helm360's data experts are certified to help your firm extract and migrate data from or to any financial management application, including: