Client Testimonials
When it comes to our customers, Helm360 works to break barriers — not banks. Our cost-effective hybrid delivery model has helped firms of all sizes maximize the benefits of their software, streamline their business intelligence processes, and save time on billing and reporting. See what Helm360 clients had to say about their experience with us!
"

Our law firm recently converted to a new legal accounting software through Thomson Reuters and needed assistance extracting data from our legacy system. Thomson Reuters recommended we use Helm360, and our project was assigned to Akhil Gokhale. In a short amount of time, Akhil was able to locate the information in our database and provided us with several reports containing the data needed in both pipe-delimited and Excel formats. He also went over the report data with us in detail to verify that the information was accurate, and make any necessary modifications. Akhil was very easy to work, responsive to our requests, and produced our reports quickly. Helm360 played a critical role in helping us obtain data we were not able to produce ourselves in a timely manner. I would highly recommend Helm360 to others needing assistance with data extraction."
— Beth Allie, Accounting Manager
Drewry Simmons Vornehm, LLP


"

I think Helm360's reporting solution is a perfect companion tool for ProLaw. There are a lot of BI tools out there, I've looked at and used others in past organizations. It's not just the tool; it's the intersection of the tool that Helm360 has created and their installed knowledge base about how ProLaw works. That's why I think Helm360 products work. That's the difference-maker. Helm360 has helped make my job easier."
— Eric D. Oelzen, Executive Director
Carmody MacDonald


"
The business relationship between Helm360 and Withers started around 9 months ago; personally, however, I've been working alongside some of the senior members at Helm360 for over a decade. We engaged Helm360 for project management services to cover for maternity leave, and due to the quality of the team that Helm360 has in the UK, I knew that the service we'd receive would be of the highest quality. This has been borne out by our experience of working with Helm360 as they have been a team that has always provided us with effective solutions to the issues we've faced.
As a business, we have had many concurrent, business-critical projects running at the same time. However, having the Helm360 PM assigned to us and guiding us through each of the project phases took away much of the stress and risks associated with them. His in-depth knowledge of project management methodologies, his background in both legal finance and software support; his organisational skills, and his honest and straight-forward approach means that he has become an invaluable member of the team in the time that he's been with us. My only regret is that at some point I'll have to let him go and work for other Helm360 clients.
Our relationship with Helm360 has blossomed and having had many conversations with the team there, I know that they're honest and reliable, and more importantly, of the highest calibre in terms of both knowledge and customer care. Taking into account my 15 years of experience in Finance Systems and its related industry I genuinely believe that Helm360 has assembled one of the best consulting teams in the UK and I envisage engaging with them many more times over the coming months and years."
— John Mahoney, Head of Financial Systems & Analytics
Withersworldwide


"
Our in-house efforts at resolution had stalled, and it was the detailed analysis and considerable technical know-how of the Helm360 team that enabled us to move those efforts forward again."
— David Kinkead, CIO
Harneys


"

Our compensation plan is complex. We were running approximately 6 or 7 reports per attorney each quarter to determine compensation and sifting through the numbers on those reports to find what we needed. In addition, to give visibility to attorneys on a weekly basis on their key indicators, we were generating more reports for their weekly scorecards. When we implemented Helm360's reporting solution, it cut down the reporting time significantly and took out the possibility of human error. The analyst who helped us took the time to understand our complex compensation plan and worked closely with our accounting department to ensure we were getting exactly what we needed. Time, accuracy and instant visibility as to the numbers are the benefits we've experienced as a result of implementing Helm360's product."
— Jackie McAferty, Chief Operating Officer
Davis Miles McGuire Gardner


"
Our firm, initially, had no plans of using third-party resources or consultants in assisting with our 3E implementation. Ultimately, we faced several challenges with converting data from our legacy systems requiring outside assistance. Helm360 was recommended to us by a colleague due to their familiarity and expertise with 3E. We started with data conversion services, then progressively expanded the scope of their involvement to include project management, QA testing, user training, and other services. Our project manager and the Helm360 team are extremely professional and responsive. They were outstanding advocates on our behalf in working through issues resolution. They consistently demonstrated a willingness to go "above and beyond" to make sure our 3E implementation was a success.
We went live in June 2021 with very little disruption to the business. Helm360's involvement in our implementation was absolutely critical to this successful deployment. I'm not sure where we would be today on our project without their contributions."
— Jake Korth, Chief Financial Officer
Engineering Systems Inc.



"
We needed a consulting firm that had deep finance systems accounting skills with extensive knowledge of two of the main PMS solutions and could easily adapt and work as part of the internal Harneys project team. We found that in Helm360. This was true collaboration."
— Osa Osawe, Group Projects Finance Director
Harneys



"
When delivering a programme of change to a large organization like Hogan Lovells, it can be challenging on the internal project team that is tasked with making those changes a reality. Helm360 has the right skills and experience to help us validate our Elite 3E implementation.
As well as producing a large number of detailed test cases, they were also a key advisor to us on the project and helped ensure that any our setup and customization decisions would lead to a smooth transition from Elite Enterprise to Elite 3E. Helm360 have helped us identify critical issues well ahead of time, giving us the ability to resolve those issues and move forward."
— Steve Capon, Head of Global Finance Projects
Hogan Lovells



"

As the Chief Administrator my responsibilities are endless, and my time limited. Our firm has grown exponentially over the years, and so has the requirement for making better business decisions. Reporting on our data has always been important, but the time involved became excessive and the manual process was prone to errors. Now that we have Helm360's reporting solution, actionable information is a click away, allowing us to spend more time focusing on what is really important, increasing firm profitability. The implementation of this product by the Helm360 team was both simple and fast. They were incredibly responsive to our specific needs and delivered the solution on time."
— Vivian Powers, Chief Administrator
Yukevich Cavanaugh


"

As a non-profit firm, we track and report on thousands of volunteers and the hours they've donated. Previously, this has been a very lengthy process requiring hours of precious manpower. Since implementing Helm360's reporting product, we can have this information to the right people in seconds, and it relieves our staff to do other things to fulfill our mission. We liked its out-of-the-box functionality and it was easy to configure for our needs."
— Scot Moore, IT Director
Public Counsel


"

During the coronavirus lockdown, we were confronted with many issues while working from our homes. One daunting problem was generating invoices from Elite Enterprise in a format that rendered quickly, looked professional, and could be delivered to our clients on a timely basis. Helm360 stepped in and helped us convert our draft and final invoices into a .pdf format with our firm's letterhead. Now, after processing a final invoice, our billers simply cut and paste them from a local drive and email them to our clients. Helm360 developed the solution very quickly, and it was put in place in time for our next billing cycle."
— John Diehl, CFO
Hangley Aronchick Segal Pudlin & Schiller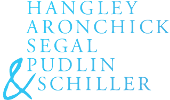 "
Helm360 were successful in the tender for Performance Testing our 3E infrastructure. From the initial engagement, we knew that Helm360 were able to bring their excellent knowledge and expertise of 3E to our 3E Migration programme and deliver the validation we needed to meet a key success criteria in the performance and scalability of our Azure infrastructure.
Bim and the team brought pre-packaged performance tests that were easily configured with our data volumes to provide stress, load and functional tests across the entire 3E Lifecycle from Matter Inception to Collections.
The professionalism, flexibility and execution more than met with our expectations to deliver exactly what was needed to meet our success criteria."
— Chris Teller, Head of Business Solutions
DAC Beachcroft



"

We'd really just like to note that the team has been very efficient, responsive and extremely flexible in doing their very best to work with MinterEllison around our time constraints. We're looking forward to the performance testing results and anticipate that Helm 360's recommendations will prove very useful in improving existing performance challenges faced on our upgraded v2.9 system. The comments made thus far have also been useful and we've made several changes as a result."
— Linda Robles, Head of Business Systems
MinterEllison