Denver Colorado graciously hosted over 1,100 members of the Association of Legal Administrators (ALA) last week. "Elevating your Potential," was the theme, and the topic most on the rise was Legal Project Management (LPM). Not only was there an education track dedicated to the topic, but it was the subject of Executive Director, Oliver Yandle's letter in last month's issue of the ALA Magazine, Legal Management.
Clients want transparency, value, and predictability, which has made the legal market much more competitive.
Last week's ALA saw an increase in sessions focused on pricing, profitability and practical application of starting an LPM initiative, compared to years past.
One of the key findings from the Altman Weil Law Firms in Transition Survey, that although nearly all firms (93%) identified the need to improve the efficiency of legal service delivery as a permanent trend, but more than half have not changed their approach. Furthermore, less than a third are making strategic changes to their pricing approach and only 40% have implemented LPM strategies. Regrettably, implementation doesn't always equal usage. During the session, "How to Price for Profitable Legal Services," only about 20% of the attendees admitted to tracking matter profitability, which is a key function of executing a successful LPM initiative.
At last year's ALA conference in Los Angeles we had just started development on our own LPM solution; applying the feedback we received from leaders of the ALA community. This year we released Terminus Vision, our matter pricing, budgeting and tracking solution. Attendees of this year's ALA Conference showed excitement towards the product and realized tools like ours are vital to the long-term success of their law firms.
As keynote speaker, former NFL player Archie Manning said, "As the people who make law firms run, you are crucial to the success of these firms. To elevate your potential is certainly a must. The most important component of success is thinking of yourself as a leader."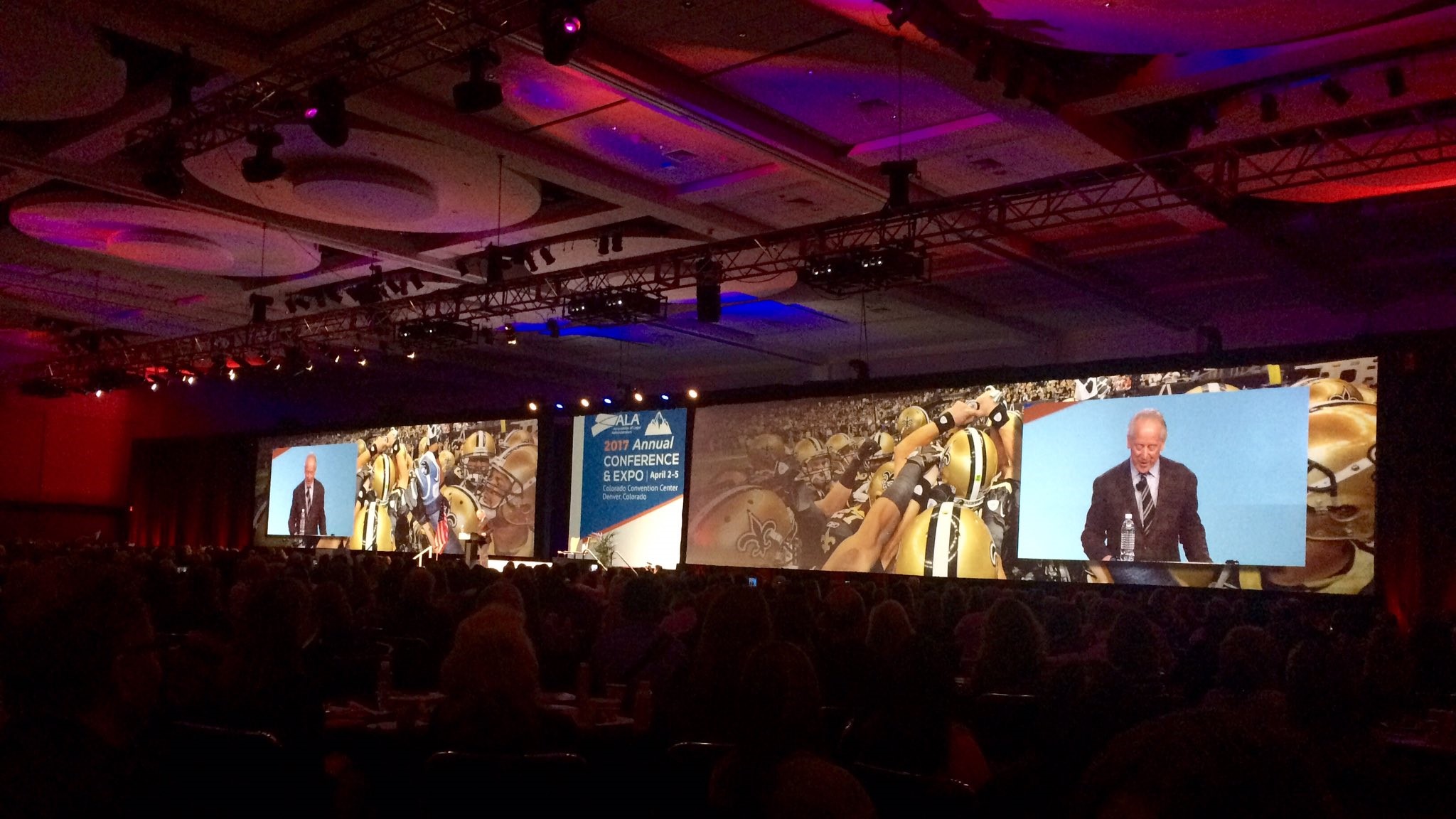 Continue to lead the way in technology and efficiency ALA members; we look forward to hearing all about it next year in Maryland!