5-minute read.
Attorneys live and breathe by the billable hour. It is the KPI when it comes to measuring their success. However, does the billable hour really deserve so much hype and attention? Every good firm manager knows that a full picture of their attorneys' performance can't be measured by a single KPI. When it comes to lawyer productivity (a.k.a. success), many firm leaders also look at metrics like realization rate (the number of billable hours invoiced divided by the number of billable hours worked), the ratio of billable hours to non-billable hours, and the number of unbilled days.
Sounds familiar, right? You most likely have financial reports and customizations firmly in place for tracking these numbers. But these tried-and-true metrics often fail to take two important processes into account: time entry and collections. In fact, we have seen a great deal of evidence that measuring your lawyers' effectiveness on KPIs related to these two activities can significantly increase your bottom line. The great news? Modern legal technologies can help your attorneys identify and action tasks related to these KPIs with little to no interruption to their existing workflows.
Underused KPI #1: On-Time Time Entry Completion Rate
The billable hour KPI is dead in the water without time entry. If your attorneys don't enter their time, you have no hours, billable or otherwise, to track.
Then there's delayed time entry, which affects your firm's billing, cash flow, and short-term health: can you cover payroll, monthly expenses, etc.? Time entry delays create unnecessary costs because they require your financial and administrative teams to expend effort reminding attorneys to enter their time, chasing down missing time entries, clarifying inaccuracies, and worst of all, delaying bills.
Time entry is an ongoing pain point for law firms and yet, attorneys' time entry completion rate is rarely a tracked KPI. Its output (billable/nonbillable hours) is followed obsessively, but not its input. Incorporating this hidden KPI into your productivity tracking can have a huge impact! Not only can it boost traditional productivity KPIs, but it also puts a stop to money slipping through the cracks at your firm: unproductive administrative time, forgotten billable details, comprehensive and timely billing, and much more.
Underused KPI #2: Collections Follow-Up Rate
Unlike time entry, collection amounts are often included in attorney productivity tracking. However, the secret sauce here isn't the dollar amount being received, but how the outstanding money is pursued.
Lawyers' participation in the collections process varies from firm to firm, and it isn't usually tracked very closely. Invariably, the firm's finance department, the administrative staff, an internal collections team, or an outside collections firm carries the main responsibility of tracking down payment from clients. However, do these groups really have the best chance of maximizing the amount received?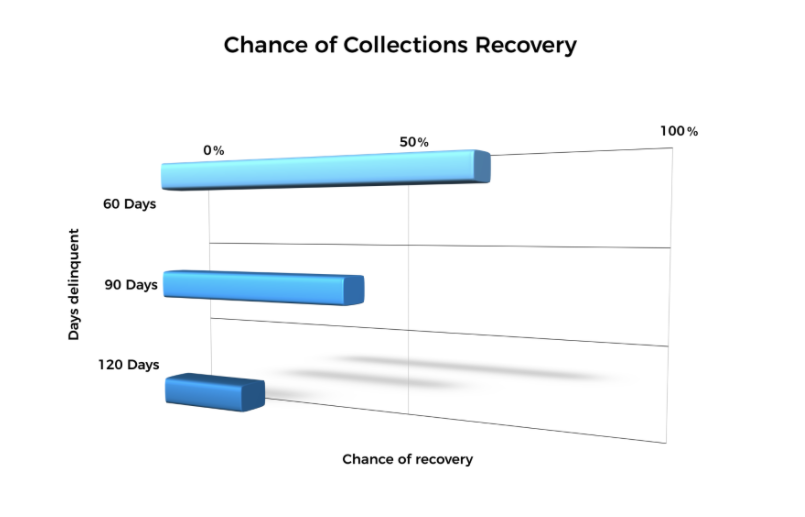 Fundamental statistics show that if you don't collect on an invoice within two weeks of issuing it, the chances of collecting the full amount go down with every passing day. Collections is a time-sensitive process, and each additional person involved can add both time and costs that eat into your bottom line.
However, what if you tracked who collected the money instead of the amount? Studies show that clients are more likely to respond to (and pay) someone they know rather than engaging with strangers. This makes your lawyers your best resource for effective collections. Encouraging and tracking attorney collection follow-up rates has the potential to drastically improve your firm's success in this area.
Lawyers Are the Linchpins
Your lawyers are the common denominator between billable hours, time entry, and collections. They are the linchpins who are best positioned to bring these KPIs together effectively and efficiently. On the surface, tracking these two new KPIs may seem like a big lift, but it isn't. Consider:
Lawyers already track their billable hours. Shifting their focus to time entry involves education, not new software or procedures.
Lawyers already have established relationships with their clients. They simply need a process to activate and disseminate collections information quickly and easily.
The key to successfully improving these metrics is to enable new behaviors in the smoothest way possible, and in a way that aligns with attorneys' busy work life — which is where your legal tech comes in.
Galvanize With Your Technology
No one likes change, especially busy attorneys! So, while setting KPIs for time entry completion and collections follow-ups, you will most likely experience some resistance. Delving into your technology's capabilities or integrating a solution like Termi can proactively quash dissension and make behavioral change as easy as possible.
When evaluating your current technology or looking for an additional tool, remember: the more intuitive and automated, the better. Your attorneys don't have time for processes that detract or interrupt their workflow. For instance, Termi includes the following:
An intuitive time entry process, including proactive, automated alerts based on activity. These alerts can drive attorneys into the time entry process at opportune moments (e.g. missing time alerts based on thresholds being met and data entry forms for time).
A streamlined collections process, including automated outstanding collections reports, automated client reminder emails, and automatic Outlook reminders for client follow-up communications, which helps you reach your targeted projections for collections.
Activity-action connection, meaning prompts for time entry based on the information in an attorney's Outlook calendar. Have a client meeting? Get a time entry prompt.
On-demand reporting that can be customized on the go; attorneys can see their current WIP and collections reports in seconds.
Most importantly, Termi is device-friendly and allows attorneys to enter their time, check on collection efforts, and communicate with their clients no matter where they are. It allows them to plug into the time entry and collections processes without breaking stride or eating up their billable time.
Conclusion
Billable hours will always be an important metric. The goal is to get the most from those hours that you possibly can. By smoothing out time entry and making lawyers more integral to the collections process, the ROI on billable hours goes up. Whether you use technology or not, we recommend paying closer attention to these two key metrics to see a significant difference in your firm's business.
Helm360 specializes in helping law firms optimize their business intelligence data systems. If you'd like to learn more about Termi or discuss how to leverage your current legal tech, contact us.