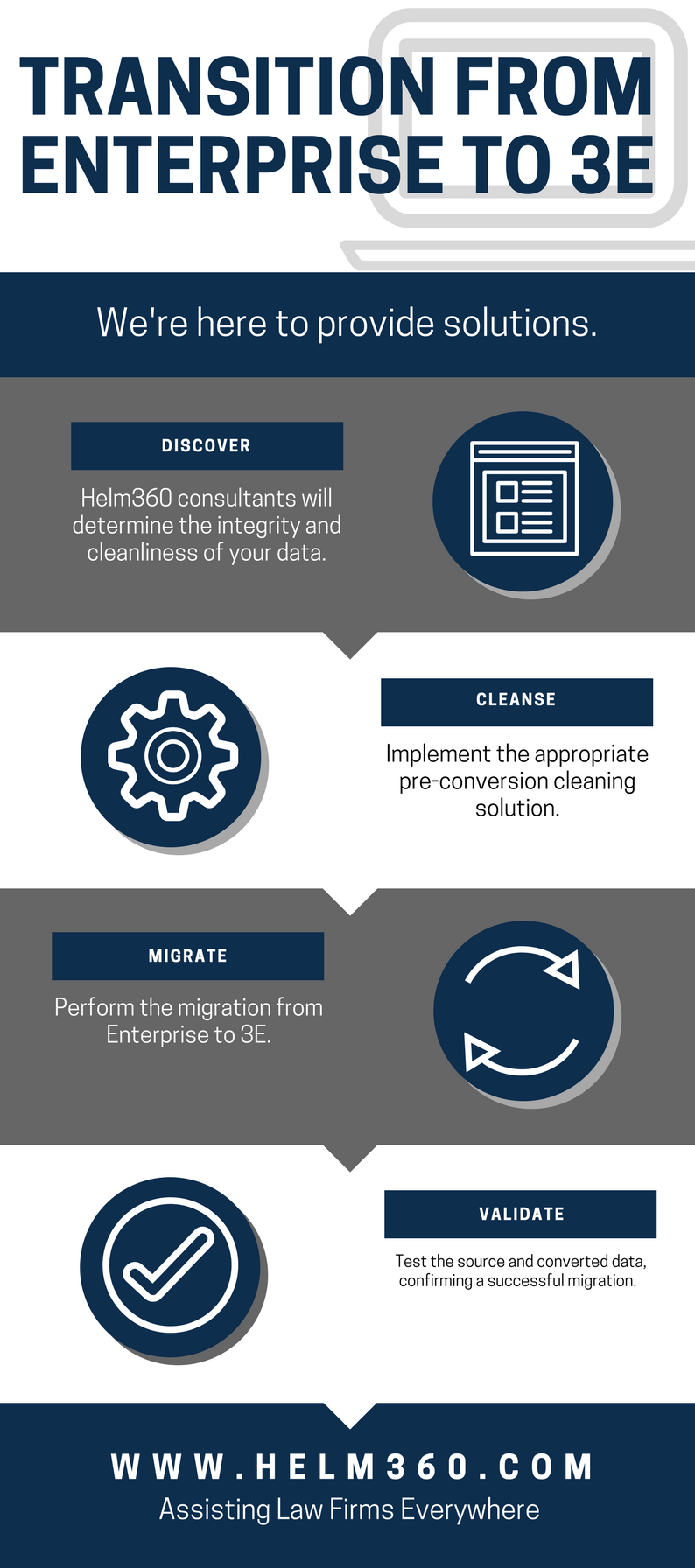 The transition from Enterprise to Elite 3E can be tough. Helm360 is here to provide an easy solution in the form of our four-step process!
In Step 1, Discover, Helm360 consultants will determine the integrity and cleanliness of your data.
In Step 2, Cleanse, we implement the appropriate pre-conversion cleaning solution for your firm.
In Step 3, Migrate, Helm360 will perform the migration from Enterprise to Elite 3E for you.
Finally, in Step 4, Validate, Helm360 consultants will test the source and converted data, confirming that your firm's migration has been successful.
Contact us today for help with this transition!