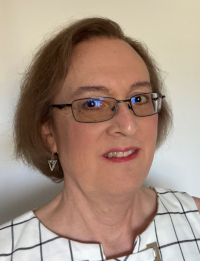 Helm360 is pleased to welcome Skye Goodrich, the new Consulting Director, to its management team! Skye brings with her a wealth of knowledge and experience in the legal technology and IT fields. As a former conversion manager for Thomson Reuters Elite, Skye spent many years bringing innovative solutions to law firms and helping firms of all sizes transform and validate their data from many disparate sources into modern Legal Billing systems. Now, she is leveraging her wealth of experience and insight to bring better solutions to Helm360 customers.
We're thrilled to add Skye's expertise to our ranks, and the following brief interview highlights her vision for Helm360 and the future of the legal tech industry.
Helm360: So, Skye, where are you from? What's your educational background?
SG: I'm originally from Oklahoma (USA) and currently live in Santa Fe, New Mexico. I graduated from Oklahoma State University with a major in Computer Science and a minor in Business Administration.
Helm360: Tell us about your work experience.
SG: My experience is vast and varied. My early years were spent working in large corporations in systems analyst roles. The companies spanned numerous industries, such as petroleum (Exxon Chemical), medical, banking, state government, and—of course—legal.
Helm360: Which of your previous positions were the most notable for you?
SG: My most recent notable positions have been my work as a member of the State of New Mexico's Legislative Finance Committee (LFC), a software engineer for Los Alamos National Labs (LANL), and a conversion manager for Thomson Reuters Elite. I've also spoken numerous times at the New Mexico State Legislature and have presented at three Vantage conferences.
Helm360: What do you see as the future for legal tech? How does Helm360 fit into that vision?
SG: Legal tech is becoming increasingly mobile, cloud-based, and complex. Attorneys need to focus on practicing law. They don't have time to learn complicated, constantly evolving IT systems. This creates huge inefficiencies that cost their firms time and money.
Helm360 helps legal firms solve their tech problems. We offer services and tools that make accessing data in business systems quick, easy, and intuitive. We also provide advanced services to help firms install, analyze, integrate, operate, customize, develop, and optimize their legal systems.
Helm360: You have an impressive resume. Why Helm360?
SG: I was with Thomson Reuters Elite for twelve years, five as a conversion manager. During that time, I managed Helm-provided resources and worked with Bim (Dave). I was impressed with Helm's products, their vision for the future, and the positive vibe of their people and management. It all synced with my personal philosophy and management style.
Helm360: Thomson Reuters plays a major role in your history and experience. How do you plan to leverage that at Helm360?
SG: After twelve years, I have extensive knowledge of Thomson Reuters' inner workings, including their management, sales processes, and overall structure. My goal is to use this expertise to help our clients improve their systems and protocols as well as provide a smooth interface with Thomson Reuters in our partnership transactions.
Helm360: In your opinion, what Helm360 products and/or services are game-changers?
SG: Oh, wow. There are numerous. From my point of view, two of Helm360's biggest game-changers are:
A wide range of services covering almost every aspect of legal IT needs. Our extensive worldwide pool of trained talent allows us to provide 24/7 support at competitive rates. We offer a unique hybrid consulting rate structure that combines on- and off-shore resources. For example, for our Managed Services, we can often provide a pool of individuals—again, available 24/7—for the same price at which a firm might normally be able to afford 1-2 local individuals. This reduces risk, the need for training, and overall costs to our client firms.
The Termi AI assistant. This is a new product that we just released. It's an innovative AI solution that seamlessly integrates data from multiple complex legal IT systems into an easy-to-use, chat-based user interface and dashboard. It's designed for mobile devices and PCs so attorneys can access information and conduct business on-the-go. If you haven't seen it, call for a demo. It's amazing.
Skye is happy to elaborate on anything shared here. Please contact her if you'd like information regarding our legal products and services. She can also help arrange Termi demos, trainings, and one-on-one consulting sessions, or assist with any of the many other legal IT services offered by Helm360.
Interested in learning more about Helm360's offerings? Want to see a Termi demo? Contact us!